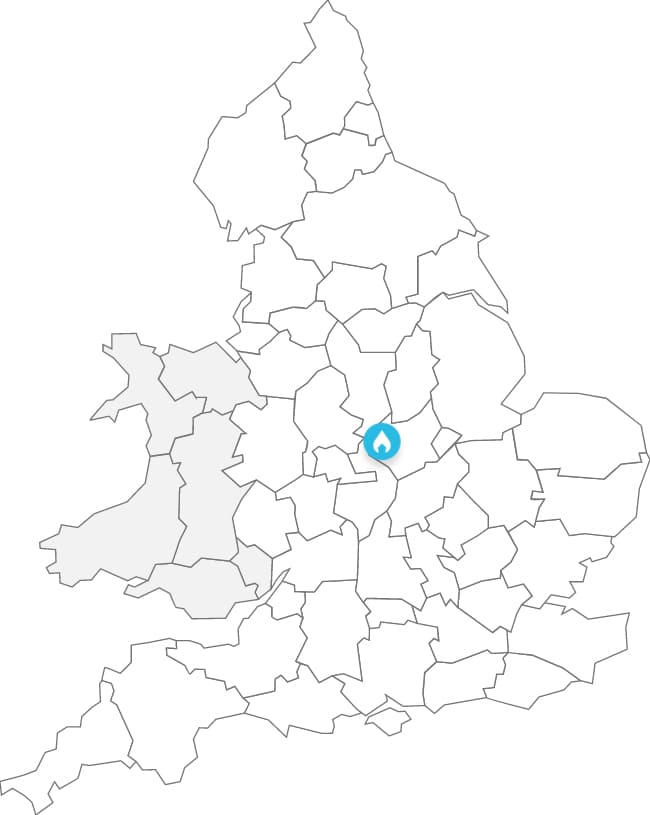 Customer reviews of SmartDry
Since 1982, we've removed damp from over 30.000 homes and businesses throughout Europe. We have damp solutions for residential and commercial properties. On this map you can browse through some of our completed works and happy customers. Read on to see what our customers have to say about us.
For independently verified reviews have a look at our excellent 5 star profile.
A number of reviews from our satisfied customers
Very Good! The engineer came at the time they said he would, the work was completed to a very high standard, and they cleaned up after the work was completed, I am very impressed with them, and there solutions, the house next door to me had the same system installed the very next day too!!!

Damp course with minimal mess Arrived on time and completed the job to time. The work man was polite left lefteveryrhing clean and tidy. This system saves all the mess of a chemical / traditional damp course which is one of the reason I choose it. Everyone I dealt with was polite and informative. Thank you will spread the word.Sharon, Pontefract

Very happy SmartDry were very helpful with explaining how their system works and why it was a good fit for our property. The work was carried out on time and they even phoned several times to ask some additional questions and to suggest solutions to some minor unexpected snags. Everything was left neat and tidy and I will definitely be recommending them to anyone with similar damp problems.

Excellent service from SmartDry all round! In all honesty, I would like to state that I've now called upon SmartDry's services on more than one occasion and have found them to absolutely brilliant! Very friendly service and advice provided from all individuals within the company including Iwan, Ben, Glyn, Oliver and Anthony!Their unique system has proved to be very efficient and has solved all of our problems in relation to damp at various sites!Thanks very much guys - appreciated as always!-)

Excellent Service Very good service, excellent customer service, friendly workers, all work is guaranteed to satisfaction, work double checked after 6 months and no more damp, we have had damp for years but after Smartdry work was carried out we waited for the winter to pass to see positive results before reviewing, worth every pound.

A very simple company to do business … A very simple company to do business with, from the salesman, surveyor and the installer, all were very friendly, no pressure from any of them, and lots of explanation.The install was done on my end terrace house, it took around 5 hours or so. everything was tidied up after other than the new fittings, you wouldn't know he had been there.Very professional and a good price too.

Great support from start to finish Great support from start to finish , felt really at ease and comfortable with the work being carried out on the house , explained how the system worked and will come back in 12 months to check the system is working . Worker cleaned up and left no mess . Would recommend and also use again if I needed to thank u to Glynn , Oliver and Jason for your work

116 Summer Lane Barnsley The work was carried out with great efficiency and friendliness all the way through, from the survey to the installation. The work was done in one day and the guy worked very hard and left no mess at all. The company has been a pleasure to deal with and I will recommend them, in fact I have already recommended them to a friend of mine.

Excellent pre and post service Excellent pre and post service. The surveyer was on time, pleasant and explained the system. Once ordered, a quick fit time was arranged at my convenience.fitter arrived on time , work completed and I wouldn't have known work had been done the clearing up was so good. 1 week later my room smells better. An amazing product and service.

Very honest traders who rang me back on … Very honest traders who rang me back on a quote and was very professional and did not try to rip me off by coming out and stating I had damp but more explained how my damp problem was arising (ventilation more than penetration/rising damp) and they saved me a good amount of money.

SmartDry recommendation SmartDry were great they arrived in time, told me exactly what was going to happen on the day and completed the work earlier than expected. They also did a great job cleaning up. I understand that results won't be instantaneous, so can't comment on that for now, but the work seems to have been done to a very high standard.

Good response time from initial contact… Good response time from initial contact through job completion, the guys that did the work were excellent, extremely quick and tidied up as they went along, offered them a tip at the end of the day when they had finished, but they declined, telling me it wasn't company policy to accept gratuities.Anyway Thanks SmartDry, just got to wait and see now how well the product performs.

Plan a free damp assessment.
Feel free to contact us for a free damp survey or advice from our damp expert.