Damp spots on the wall?
Damp spots on the wall are a common problem especially in older homes, because of a rising damp, penetrating damp, condensation problem, or perhaps a property defect such as a leaking water pipe, sometimes it's an issue caused by an imbalance of Heating and/or ventilation or simply excessive humidity generation.
SmartDry has been the specialist
in damp solutions since 2013
100% damp-free warranty.
We can solve your problem!
Sustainable solution: better
for your health and home
Mould spots in the house are bad for your health
Mould in the home can have major consequences for health. An air humidity value between 40% to 50% is beneficial for creating and maintaining a healthy living environment. High humidity has a negative influence on our airways and increases the risk of developing allergies and the growth of mould, Bacteria and transmission of viruses. When the air humidity is higher than 70%. House dust mite grows faster and humidity exceeding 80%. there is a greater chance of the growth of moulds and the release of toxic substances from building materials. Therefore, do not delay in calling in a damp control specialist to survey your property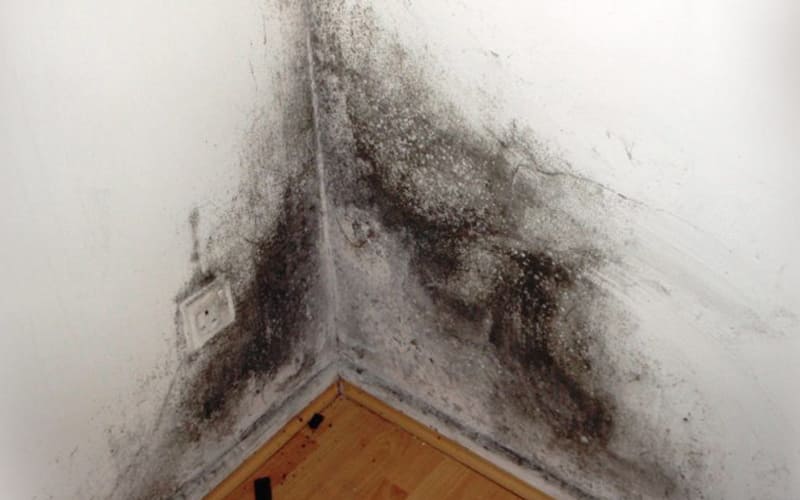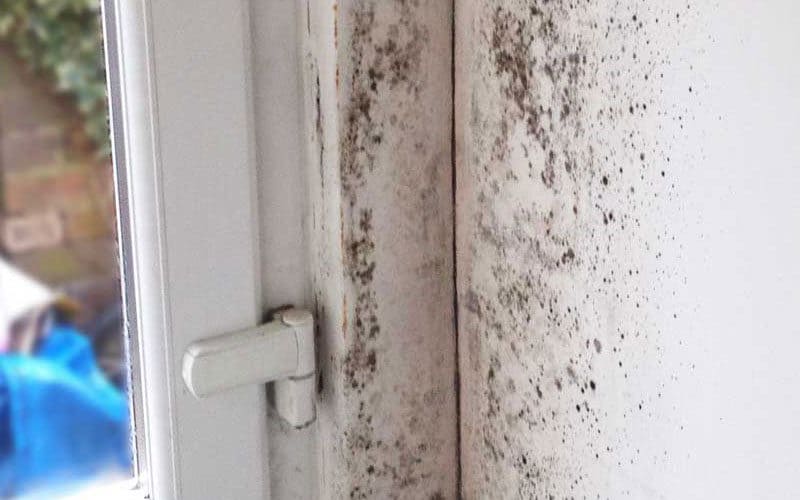 Excessive moisture in the walls of the house
Rising Damp
Penetrating Damp
Condensation
Building defects
Excessive moisture generation (Humidity)
Solutions to the above:
Have the DPC repaired, replaced or installed
Identify the source of the penetrating damp and repair
Balance the heating, Ventilation and internal humidity
Repair building defects
Be aware of the humidity generators within the home and reduce that generation
Rising damp / Penetrating damp / Condensation treatments available
Chemical Injection Damp proof course -Injecting the wall with a moisture-repellent chemical: the most common method in the UK. This gel is hazardous to health until dried within the wall and has a finite lifespan – all chemicals break down as they age, there are three versions of chemical injection available, Low pressure, High pressure and gravity fed system – each have pros and cons. If you consider this option do your research first as costs and effectiveness do vary quite considerably
Waterproof Plastering – A polymer is added to plaster making it waterproof, the old plaster inside the house is removed to around 1.2 metres, walls are usually also drilled and a chemical injected and then the wall is re – plastered
Tanking or gravity drain systems – usually reserved for cellars, plaster removed, a membrane attached to the wall and re – plastered, for cavity drain system the formation of a sump and a pump to expel the water as it builds up.
Dry Lining – Dry lining is a new façade created over the existing wall and then plastered, it usually will be accompanied with either tanking, or chemical injections and additional insulation.
Air exchange systems – Passive and active systems available with heat recovery or heating included, these systems pump filtered air into the rooms which forces stale old humid air out of the building, usually most effective in dealing with excessive humidity and condensation issues – not suitable for treating rising or penetrating damp. To search for this type of system then use a browser and type PIV system. Air Conditioning is also effective for condensation / humidity issues
The SmartDry DryBrick System – Particularly effective in removing moisture from the walls 24 hours per day – forever, with a lifetime guarantee.
The benefits of this system is – little to no disruption inside the house as we work from the outside, DryBricks come in a range of colours – so we match the brickwork colour so aesthetically they blend in – however contrasting colours can be very visually pleasing especially on period rendered properties so you the customer can choose the colour you want if you don't want us to match.
An environmentally friendly system
No harmful chemicals used
No mess, no damage – we take the waste away and clean up
Transferable Guarantee if you sell the house
Very competitively priced system
Free Survey, assessment and no obligation quotes
Superb and outstanding customer service
The System requires no maintenance apart from occasional wipe down of the DryBricks to keep them looking clean
Plan a free damp assessment
Feel free to contact us for a free damp assessment or advice from our moisture expert.